Our mission is to capture the freshness of young, expressive, bright and lively fruit. These characteristics define our Lapostolle Grand Selection wines..
We imagined a Rosé inspired by the French Provence: The result is a rosé with a delicate pale salmon color, a nose of fresh fruit and spicy aromas.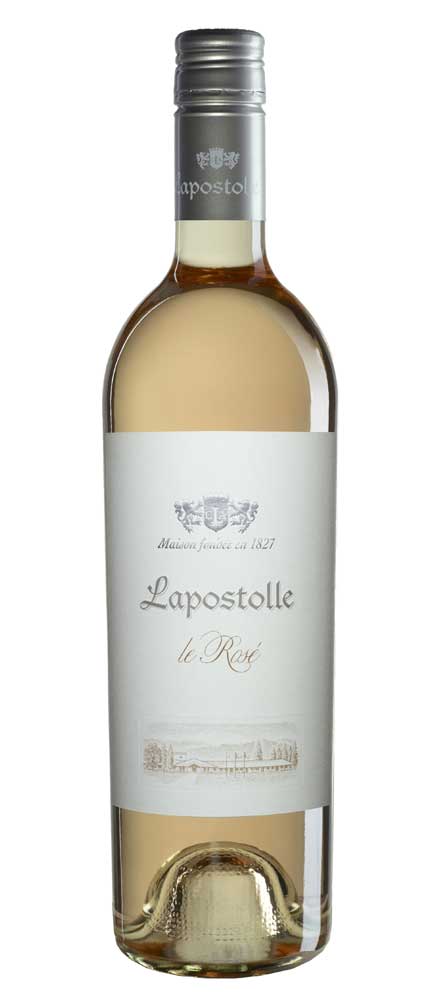 Le Rosé 2022
Lapostolle Le Rosé is inspired by memories of family summers in Provence, a region famous for its rosé wines. Sourced from our own vineyards in Apalta, Le Rose is elegant and subtle, with a perfumed nose and delicious freshness on the palate. Enjoy chilled with a variety of preparations. Ideal as an aperitif.
Valley
Apalta
Composition
44% Cinsault, 38% Grenache, 12% Syrah, 6% Mourvedre
Tasting Notes
COLOR: Clean and pale pink color, with salmon shades.
NOSE: Expressive and delicate nose of red berries, sweet cucumber along with subtle nectarine & pear notes.
PALATE: Refreshing, light with nice acidity, mouth-fell with a long lasting finish.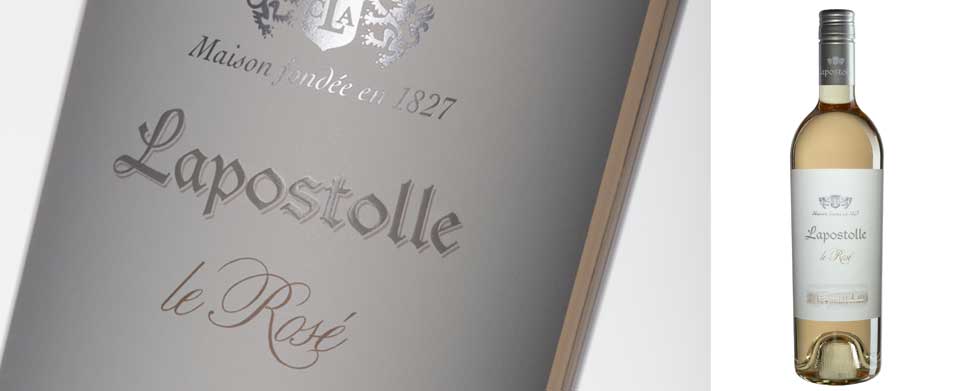 Un fiel reflejo del terroir de Apalta y el saber hacer francés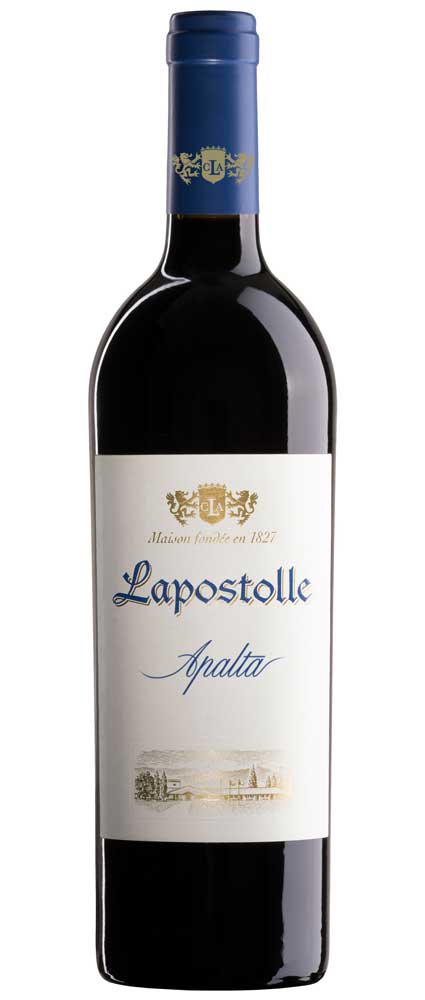 Apalta 2021
With a refined winemaking approach and our mastery of blending, we have created a complex and expressive wine. Sourced from our own vineyards in Apalta, this wine shows a beautiful fruity and spicy expression, followed by an elegant and smooth structure. It is an ideal accompaniment to stews and red meats, in a wide variety of preparations.
Valley
Apalta
Composición
54% Cabernet Sauvignon, 23% Merlot, 10% Carmenère, 7% Cabernet Franc,  6% Syrah,
Tasting Notes
Color: Intense and deep red, with dark purple edges.
Nose: Expressive red fruit, fine and well-balanced nose with some aromas of herbs and black spices.
Palate: Round and pleasant structure, juicy tannins and lively finish.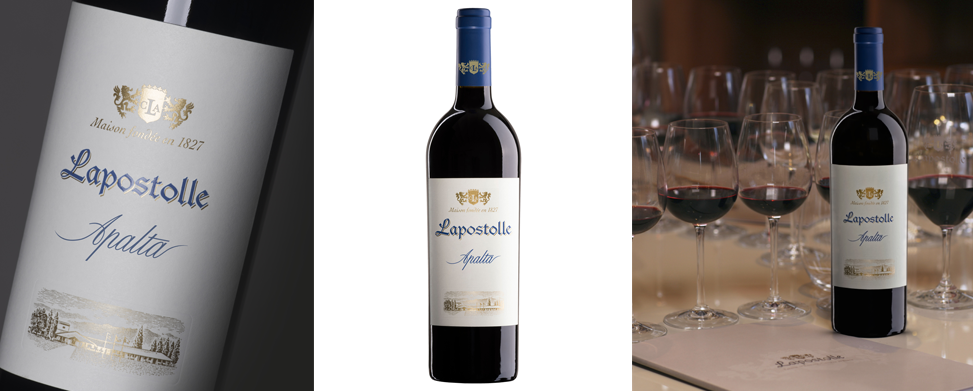 Sourced from our own vineyards, Cuvée Alexandre expresses our dedication to quality and the Lapostolle terroir.
An experimental and original line, in which each wine is unique.
La Parcelle 8 comes from the first plot the family saw when they arrived in the Apalta Valley. It was this unique vineyard that would become the beginning of the Chilean chapter of Lapostolle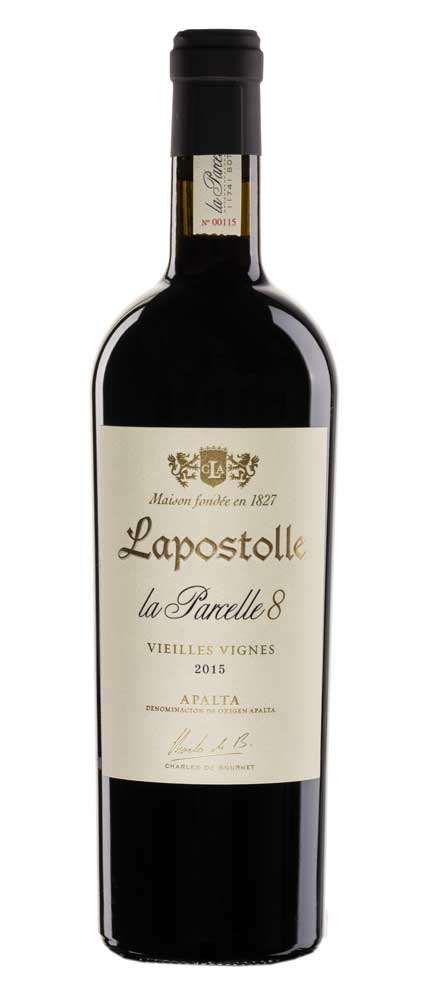 La Parcelle 8 2020
Region
Apalta.
Composition
100% Cabernet Sauvignon
Tasting Notes
Color: Intense red purple color with deep violet hues.
Nose: The nose is complex & intense, with red and black berries, spicy overlapping and subtle notes from the oak.
Palate: Broad palate with concentrated yet well balanced tannins, very long aftertaste with plenty of red fruit flavors and complexity.